Kunz Maschinenbau: a 100-year tradition
Master locksmith Wilhelm Kunz founded Kunz Metalworks in 1920 in a back courtyard in Wiesbaden-Biebrich. He was the only employee.
In 1934 when the company and its small team needed more space, they moved just a few blocks to newly built quarters in the Adolf-Todt-Straße.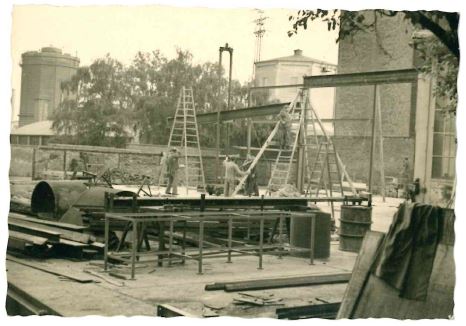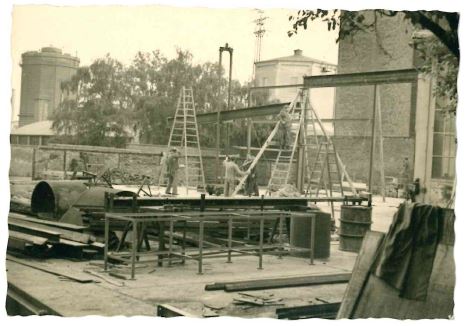 Building of the hall in Adolf-Todt-Straße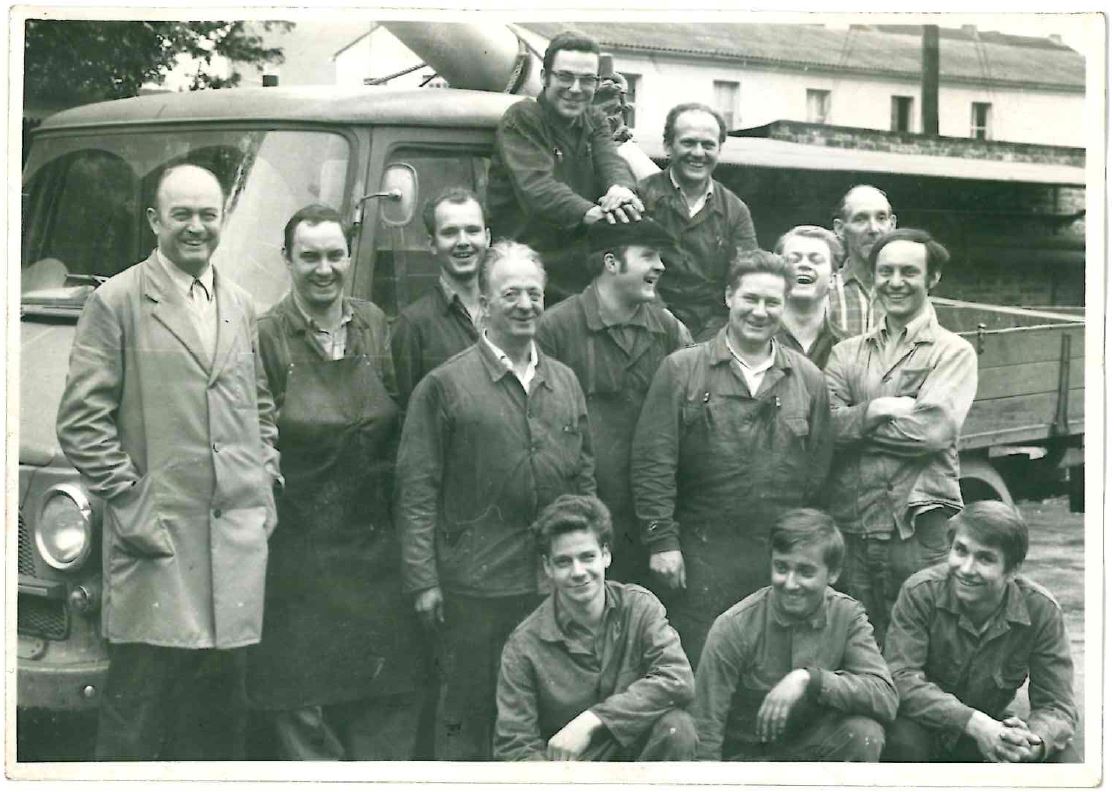 Rudolf Kunz with team and company truck in the courtyard, 1965
In 1947 his son Rudolf Kunz returned from the war and joined the company as master locksmith.
He was followed by his two sons Karl-Heinz and Michael Kunz, who asssumed responsibility for Kunz Metalworks as managing partners.
In 2008 the company was split into two entities. The newly-formed Kunz Maschinenbau GmbH moved to larger quarters in Mainz-Kastel's Petersweg industrial park in 2012.
Today we have a 1000 m² company workshop employing a team of nine.
In our offices, we employ a staff of six in conception, design and handling.  We're outfitted with the latest 3D-CAD software.